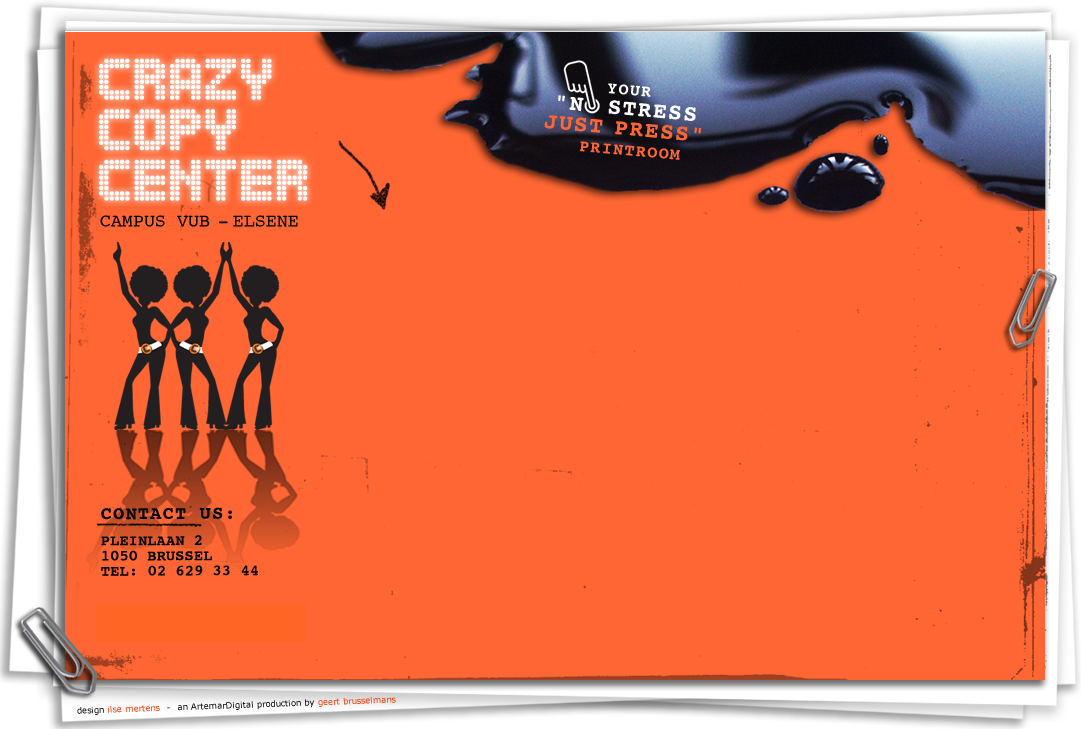 OPEN :
Monday to Thursday 9u00 > 18u00
Friday 9u00 > 16u00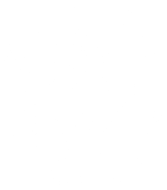 YOUR PRINTING PARTNER SINCE 1995
Crazy Copy Center was founded in 1995 for the students and various departments of the Vrije Universiteit Brussel (VUB) in Ixelles. Throughout the years, Crazy Copy Center has made goal-oriented investments allowing us to offer our customers a total solution in the printing industry.

As a result, Crazy Copy Center has a large number of external customers in the Brussels region. However, the role of the student, the printing requirements in the education sector and the social cultural non-profit sector are still our main focal point. Crazy Copy Center is a Digital Print Room from Pre-Printing down to the finished product.

Our ultra-fast printing service provides both digital color prints as well as black-and-white prints of the highest quality. Our company employs competent and highly trained staff to help you in achieving high-quality finished products. In case you have little or no experience with printing, our personnel will be more than happy to provide you with professional guidance and advice.

Excellent quality, speedy deliveries and democratic pricing are only a click or a phone call away. Our shop is easy to find, conveniently located on the campus of the Vrije Universiteit Brussel, Pleinlaan 2, entrance 6 or 13, building E, 1050 Brussels.
DIGITAL PRINTING
Our 'High Volume' color and black & white printers provide the perfect solution for fast 'print on demand' orders like course material, master and doctoral theses, publications, brochures, flyers and posters.
Crazy Copy Center in short:
Excellent quality and service from Pre-printing to the finished product, fast delivery, competitive prices.
We can print a large number of different file formats (preferably PDF).
Doctoral theses delivery in 48h, 24h or "same day" (appointment required).
Full Color and black & white high quality prints.
Email file transfer
Course material, master & doctoral theses, publications, leaflets, booklets, brochures, flyers, forms, invitations, labels, letter heads, bulletins, presentations, programs, print-ready birth cards and wedding invitations.
HOW - USING WHAT - WE PROVIDE A FINISH
BINDING
LAMINATION
BOOKLETS
FOLDING & SCORING
BINDINGS
We use the GBC Magnapunch for our RING BINDINGS. We offer three types of ring bindings :
21 round plastic rings – format: A4 – color black (other colors upon request) of 6 mm to 52 mm
3:1 Renz ring wire – metal – silver –  of 5.5 mm to 12.7 mm
2:1 Renz ring wire – metal – silver –  of 14.3 mm to 32 mm
We have two Fastback machines at our disposal to provide our THERMAL BINDINGS with a perfectly straight back. Color of the strips:  black or white (other colors upon request)
Besides ring bindings and thermal Fastback bindings, we also create PERFECT SOFT COVER BINDINGS for PHDs and other publications. We use the DUPLO DB-200 for that purpose
LAMINATION
We use our GBC 4500 Pro for our SLEEVE LAMINATIONS and we are capable of laminating up to A2 format. We use 125µ sleeves by default, but we would be happy to order any other size you may require.
Using our GMP QTOPIC-380 roll laminator, we can laminate with POLYNEX gloss, MAT or SILKFEEL films.
MISCELLANEOUS
Our Konica Minolta high volume printers are equipped with finishers that are capable of stapling, perforating, folding and creating booklets.
We SCORE covers and cards using our full-automatic Morgana 33 auto creaser
We FOLD letters with our ultra-fast Duplo DF-915.
We have two cutters in our shop: a IDEAL Hydraulic  5560 LT Procut  and an IDEAL 4850.
DOWNLOAD OUR PRICELIST
ECOPY
For years, Crazy Copy Center has invested time and effort into keeping its ecological footprint as small as possible by taking an environmentally friendly position. The printing sector is not a very polluting sector, still we do all we can to keep our impact to a minimum.
1 - Environmentally friendly paper :
The paper we have been using for the last few years is Inacopia Office 75 gr, originating from controlled Eucalyptus plantations in Portugal. We visited these plantations and factories in person and we were able to determine that:
Eucalyptus globulus yields up to 75% more pulp and therefore more paper, based on the same volume of wood used, when compared to other trees used to produce pulp.
It is internationally acknowledged that Eucalyptus globulus provides good paper making properties such as bulk, stiffness and opacity with a low lignin content which means less chemical agents are required to remove the fibers' bonding substance.
Currently, the Portucel Soporcel Group manages its forests in a sustainable way and takes care of both their conservation and biodiversity through a partnership with WWF (Worldwide Fund for Nature). Opponents of the Eucalyptus tree often talk about soil drying out. We did not notice any of that and we clearly saw wild growth in between the Eucalyptus trees. In the past the landscape was primarily populated by spruce, so no great loss really.
Trees are replanted or naturally regenerated after harvesting.
The Group is the largest Portuguese producer (60%) of green energy from biomass.
The renewable forests store an amount of carbon that is equivalent to the CO2 emissions generated by 1,5 million car journeys around the world.
Indigenous peoples' and owners' rights, i.e. those who earn their livelihoods from and/or live in the forest, are respected.
Workers' rights and welfare are protected and local employment is encouraged.
We have decided to use Inacopia Office 70gr in all our small printers and copiers instead of the 75gr. This reduction of 5 g/m² ensures eco-efficiency, since the same number of reams/boxes can be produced using fewer resources, generating less waste, without compromising printing quality and machine performance.
All our paper is provided with a FSC or PEFC label

2 - None of our trash paper goes to waste :
Redundant paper due to erroneous prints or test prints on the part of technicians are given to the students as scrap paper or it is sorted in the paper containers of the VUB. It goes without saying, we do not use any belts but non-stop boxes.
3 - All remaining toner is collected:
Ink and toner, worn printer parts are collected by the suppliers and recycled.
4 - We collect foils, old markers and corks:
The foil (HDPE, LDPE) around pallets is collected by Van Gansewinkel and it is recycled. Crazy Copy Center is a collection points for old/empty markers and pens (www.terracycle.be), for corks from wine and champagne bottles (www.recycork.be) and for plastic caps (www.vriendenderblinden.be)
BIG, BIGGER, BIGGEST
High quality inkjet prints are digitally printed on our 44inch Canon image PROGRAF IPF8400S big format printer directly from a PDF, TIFF or JPEG file with a continuous tone resolution of 2400 x 1200 dpi.  The Lucia Ex 8 color ink (BK, MBK, C, M, Y, PC, PM en GY) provides a wide color spectrum with an excellent black reproduction.
Excellent quality and service, fast delivery, competitive pricing.
1 hour of production for 1 A0 poster.
Email file transfer or file transfer via ftp-server.
Special discounts for large orders (see price list).
Large format prints are suitable for:

Posters
Posters and signs for shop offers
Banners (max 0.914m x 18m)
Presentations
XXL-picture prints

All high-resolution orders are printed on 210 gr Photo Gloss or coated 120 gr paper
Opening hours & holidays
OPEN :
Monday to Thursday 9u00 > 18u00
Friday 9u00 > 16u00

January, June, August & September:
OPEN : Monday to Friday 9u00 > 16u00
Closed in July and during the Easter holidays
Closed for two weeks around Christmas & New Year

Check social media and Google maps for our most recent news and changes